How to Guides
How to get Merchant ID and API Key
The following article describes the process to obtain Merchant ID and API keys for integration with the bolttech eCommerce API and plugins. Please note: the process for Production and Sandbox is the same, it's just a different server URL.
Prerequisites

In order to obtain a Merchant ID and API, you will need to have a registered merchant account with each instance. I.e. Production and Sandbox
Production: https://merchants.bolttechecommerce.com
Sandbox: https://merchants-sandbox.bolttechecommerce.com
1. Login to the Merchant Portal: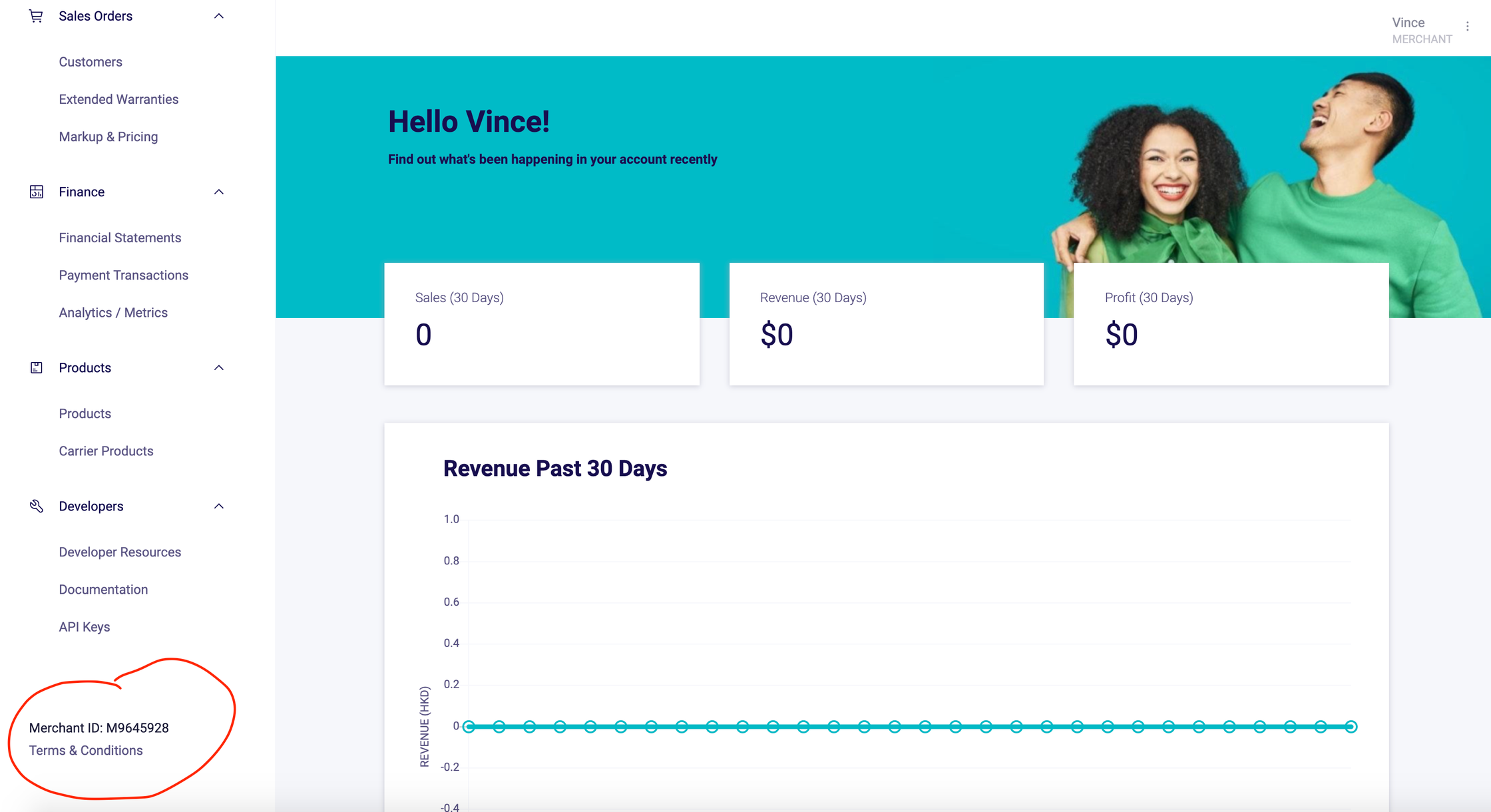 2. Get your API Key
Your API key can be found under Developers > API Keys. Click the little eye button to display your API Key, and the little copy button to copy to clipboard.